How to Get Cosmetics Range PCD pharma franchise in India with SBM Pharmaceuticals
Cosmetic or skincare products witness heavy demand in India. People, especially women are more alert regarding their appearance and put every possible stride to get it in the right tone. Further, cosmetics are the proven mantras to bring a smile to a woman's face. Their toolkit incorporates beauty products to take care of the complexion the best way.
According to the pharma Industry experts, the Indian cosmetic market was calculated at US$11.16 billion in 2017. It is supposed to progress at a CAGR of 5.91% from 2017 to 2025. Similarly, the cosmetic industry had registered a 15% to 20% annual growth rate during the last few years. The demand for beauty and personal care products has grown by up to 60% during the last five years.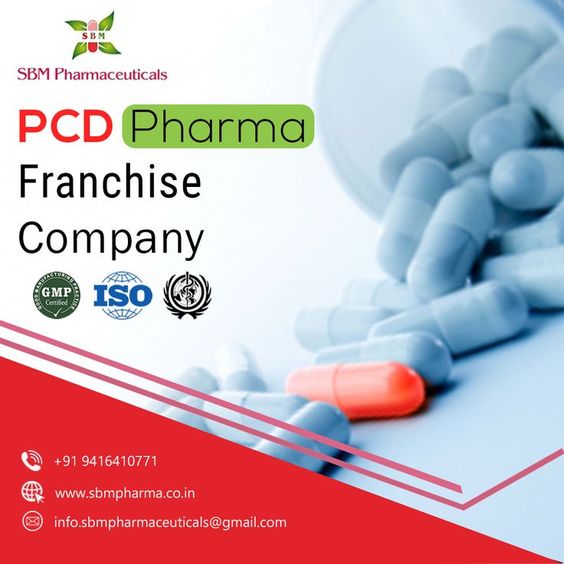 However, For more details, contact us at +91 94164 10771 or you can visit us at: Khasra Number. 14//15/2, 14//15/3, (Nanhera Road), Kuldeep Nagar, Near Shri Hari Nath Mandir, Ambala, Ambala Cantt – Pin code- 133 014, Haryana, India.
Scope of Cosmetics Range PCD pharma franchise in India
Meanwhile, The demand for Best Cosmetics Range PCD pharma franchise in India is increasing with an upper boom in India. Therefore, Today every 2nd person wants to invest in the Best Cosmetics Range PCD pharma franchise in India. However, many benefits in the business are associated with working with SBM Pharma as Cosmetics Range PCD pharma franchise in India. For instance, some benefits are listed below:
Firstly, Exclusive marketing along with distribution rights in the allocated region with no competition
Secondly, Geographical Advantages of the state
Thirdly, Quick delivery of products 
After that, excellent demand for Cosmetics Range pharma franchise in India
In addition, Advantages of attractive free of cost promotional gifts 
After that, Quality tested as well as verified products for the market 
Eligibility Criteria to Invest in Best Cosmetics PCD pharma franchise in India
Firstly, One should pass out from higher education  with a minimum 50% marks.
Secondly, One must have a legal "pharmaceutical license" as well as TIN Number with them.
Thirdly, One should have 3 to 4 years experience in the reputed Pharma Industry.
In conclusion, the main eligibility is "Money Resources".  Therefore, You should have enough money to start a new business.
Products composition of SBM Pharma for a Best Cosmetics Range PCD pharma franchise in India
Likewise, Some highly demanding products of SBM Pharma are available in the pharmaceutical market. Also, we listed their compositions. 
Tablets
Aziast- 500

Dolsym- SR

Glimsy- M

Lefrex- OZL

Roxi- 250

Azithromycin  500  Mg

Aceclofenac  200 mg Sustain  Release

Gliclazide 80 mg. Metformin 500mg

Levofloxacin 250 mg, Ornidazole 500 mg

Cefuroxime Axetil 250 mg

Capsules
Calwer- D3

Mecosyl- OD

Rabesym- IT

Cholecalciferol  60,000 I.U  softgel cap   

Methylcobalamin 1500 Mcg + Alpha Lipoic Acid 100 mg +  Pyridoxine Hydrochloride 3 Mg

Rabeprazole  20  Mg  ,  Itopride Hydrochloride  150  Mg Sustained Release 

Injections
Ceftox- S- 375

Mecosyl- Plus

Ceftriaxone 250 Mg + Sulbactam125 Mg

Methylcobalamin 1000 Mcg + Niacinamide 100 mg +vitamin B6 100 mg+ DL- Panthenol 50 mg+ Benzyl 

Ointment
Wynac- gel
Diclofenac Diethylamine 1.6% W/W, Linseed Oil 3% W/W,Menthol 5% W/W & Methyl Salicylate 10% 
Drops
Ezee Eye
Carboxymethylcellulose Sodium & Oxychloro Complex 
Herbal Range
Dia- O- Cure

Stone Hit combo

Each 500 Mg Capsule Contains: Curcuma amada  50 mg, Tinospora cordifolia 50 mg. Trigonella Foenum is 50 mg, Azadirecta indica  50 mg ,Momordica charantia 50 mg, Eugenia Jambolana 75 mg, Aegle Marrields 50 mg, Jymneme sylvestre  75 mg, Asphaltum punjabinum 45 mg.

Anti Stone spy+ Anti stone capsule 
DIVISIONS of our company
SBM Pharmaceuticals
SBM Vedic
Microdermic
Medchem Biotech
Contact Information
Therefore, Contact SBM Pharma if you want to enquire regarding Best Cosmetics PCD pharma franchise in India or any other details about the company. 
Company Name: SBM Pharmaceuticals
Our Address:  Khasra Number: 14//15/2- 14//15/3, (Nanhera Road)- Kuldeep Nagar (Near Shri Hari Nath Mandir) Ambala Cantt – Haryana, India – Pin code- 133 014,
Company Phone:  +91 94164 10771
Company Website: https://sbmpharma.co.in/
Company E-mail:  info.sbmpharmaceuticals@gmail.com